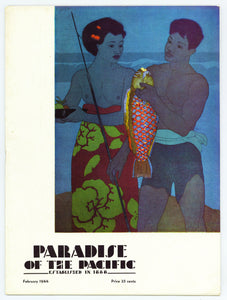 One of Hawaii's masters in etching, John M. Kelly, created this cover called "Ia Nui".
Please note, cover will be printed as it appears here. Any discolorations or worn edges have been kept in order to preserve the character of this historic art.
Want to see more? Our book, HONOLULU Magazine and Paradise of the Pacific: 125 Years of Covers is on sale now!